RHYTHM AND MOVEMENT
by Michel Debrulle
Rhythm is above all a relationship between time and space, earth and air, up and down. The objective of the workshop is to allow discovery and experience of essential notions for an organic development of imaginary rhythm. We practice the fundamentals of rhythm (subdivision of time, cycles, polyrhythms, phrasing, rhythmic games, improvisation) with different techniques (clapping, movement, "rhythm singing"…). Our corporal and vocal approach intimately mixes concentration, energy and play. It takes inspiration from Indian, Afro-Cuban and African traditions, but also from contemporary music. This saturation process involves the whole person, with the entire body in play. Sensory experience precedes analysis. After having learned organically rhythmic structure of varying origins, the participants try to put this into movement in order to confront new bodily patterns, with the architecture of the rhythm determining that of the body. Here, the phrasing comes from the rhythm, not from the movement.
The objective is for participants to plan to naturally develop an intimate relationship with musical material which will lead them past ideas of auditory décor or dramatic stimuli. Then they will be able to play with time and space: expanding or compressing, playing around or with… without cheating, and therefore, access a personal interpretation on the basis of an organic and mental inner nature, a source of great freedom. The workshop is for dancers, actors, musicians and anyone with a body practice developed from 15 years old. The workshop is given in English and French and is accompanied by Myriam Mollet on percussion.
Biography:
Michel Debrulle is a percussionist who is active both as a musician and a pedagogue.
He toured extensively in Europe, USA, Canada, Africa and Asia with various music ensembles and contributed to many CD registrations. Trio Grande, Rêve d'éléphant Orchestra, L'Orchestre du Lion. He is involved as a musician in theatre and dance performances with Thomas Hauert, David Hernandez, M-C Villa Lobos, David Zambrano and gives different types of rhythm classes and workshops to actors and dancers: P.A.R.T.S (Brussels) for 18 years, Rosas (Brussels), Impulstanz festival (Vienna), O Rumo do Fumo (Lisbonne), Paris, Liège and recently a workshop for INSAS- theater department.
Website: www.collectifdulion.com
Times:
13.00 – 17.00
Price:
80 Euro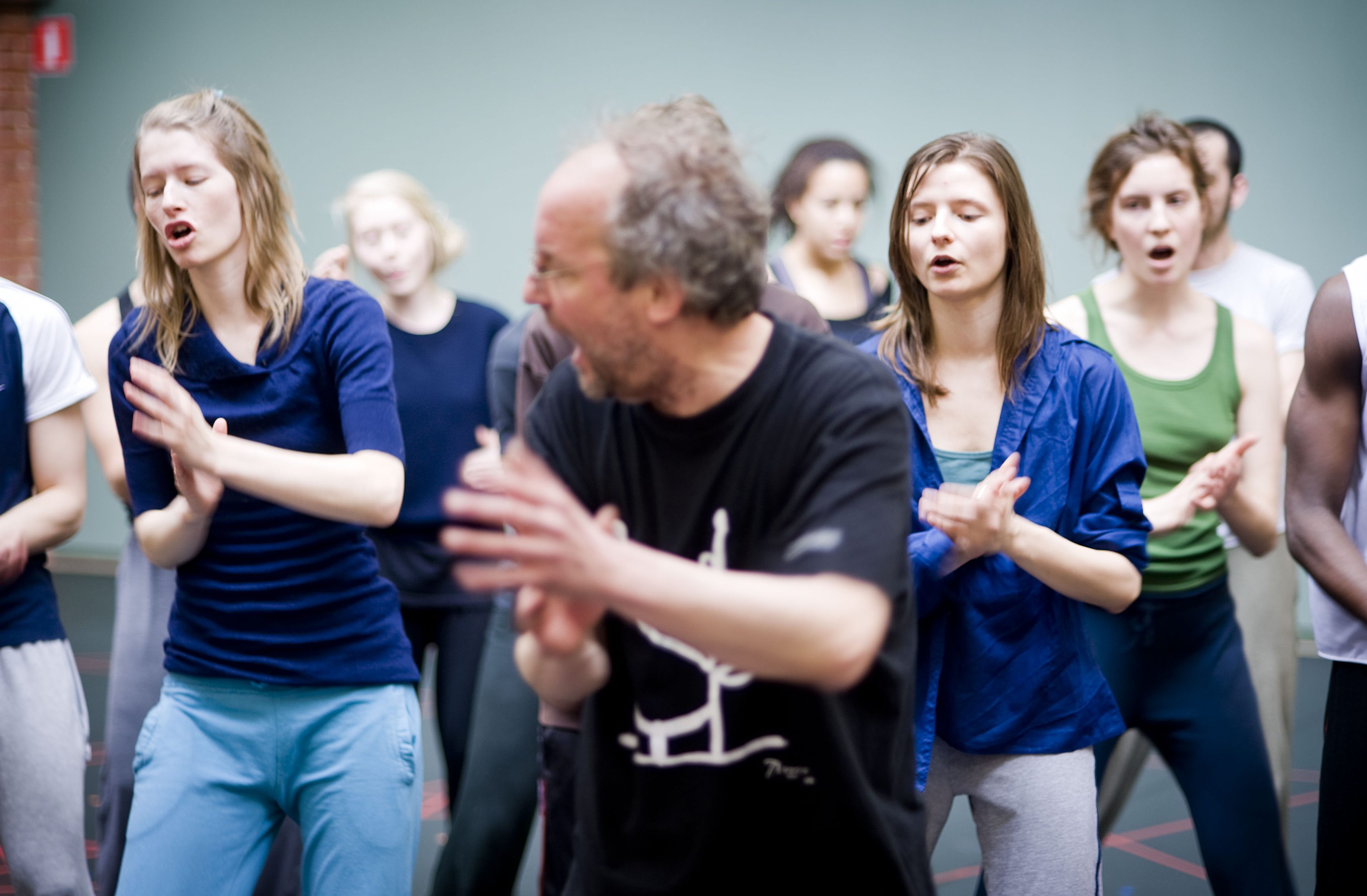 Other workshop
No Posts Found!