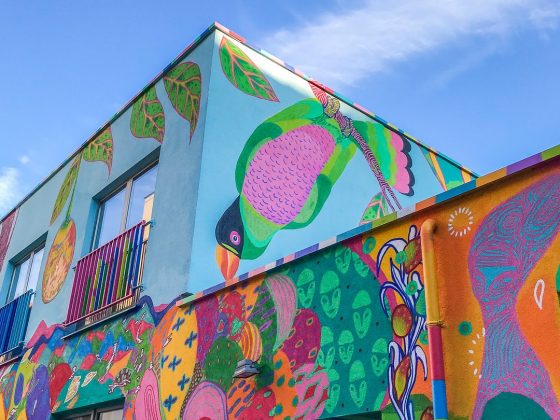 TICTAC art centre' is an alternative art centre in Brussels. It is the new place in the heart of Europe where different arts like dance, painting, costume designing and other visual arts come together and coexist under the same roof.
Located in the center of the city, well communicated by the main train station, metro and bus, David Zambrano and Mat Voorter decided to open an emerging space full of art and inspiration, the place to meet other artists in different disciplines to share and create. Moreover, it will be the main scene where Zambrano continues sharing his pedagogic and artistic work, and he will do it from 2019 until 2028. After more than 30 years travelling the world with his work, Zambrano will have TICTAC art centre as his home.
The transmission of creative methods for performing and visual arts will be the main focus. For that reason, TICTAC is being made up of different areas equipped for all types of needs along three different floors including a big dance studio of 300 square meter, ateliers, a gallery, plus a courtyard to be outside for some fresh rain or sunshine.
The art centre is offered to artists with innovative ideas and who are willing to share them in frames of master classes, workshops, regular classes, raw performances and visual art exhibitions. The activities at the centre will be a flexible and regular schedule allowing unexpected artists who will be passing through the city of Brussels to be able to participate in short notices.
In this way, TICTAC art centre becomes a new meeting spot for the art community, the house that opens its arms and welcomes artists from all over the world, a place of inspiration to share and keep growing together.
For the opening week David Zambrano wrote the following words :
"I have been non stop taking flights almost every week for over 25 years. A year ago I had a thought of making a stop from flying high for 10 years, so I thought I could make a 10 years choreography, from my 60 to 70 years old. The choreography would happen through designing a dance program interconnected with visual arts, especially sewing and drawing, and with a main mission on real time transmission."
I started searching for a piece of land or a big old barn where I could build a very big dance floor. I mentioned my dream to many friends and dance students, and last May 2017, I found the place. A printing company located in the centre of Brussels had to close down and I got approached by the owner's daughter (also a dancer who studied with me before) if I would like to rent it.
The space was just perfect !!! So I said YES to that and signed a 9 years contract.
Big in size for building a dance floor of 300 meters squared. NO COLUMNS but HIGH CEILING(5 meters high). It was well taken care of, and in good conditions.
This is the big importance of the building and this is where everything will be focussed on first instance. Regular dance classes, intensive workshops and improvisation performances will be offered to a general public, and performance artists of all levels on this BIG DANCE FLOOR. We just finished building it!!!
But just to mention that the space has even more to offer. Next to the big dance floor, there was enough space to build sufficient showers and toilets. We just made them too! There is a big dressing room foreseen. Also an area for relaxing, eating and drinking during breaks. All those areas are still under construction, and hopefully ready before the opening week. At the ground floor is still another space which will be transformed in a smaller private studio of dance artist Martin Kilvady (dance artist originally from Slovakia).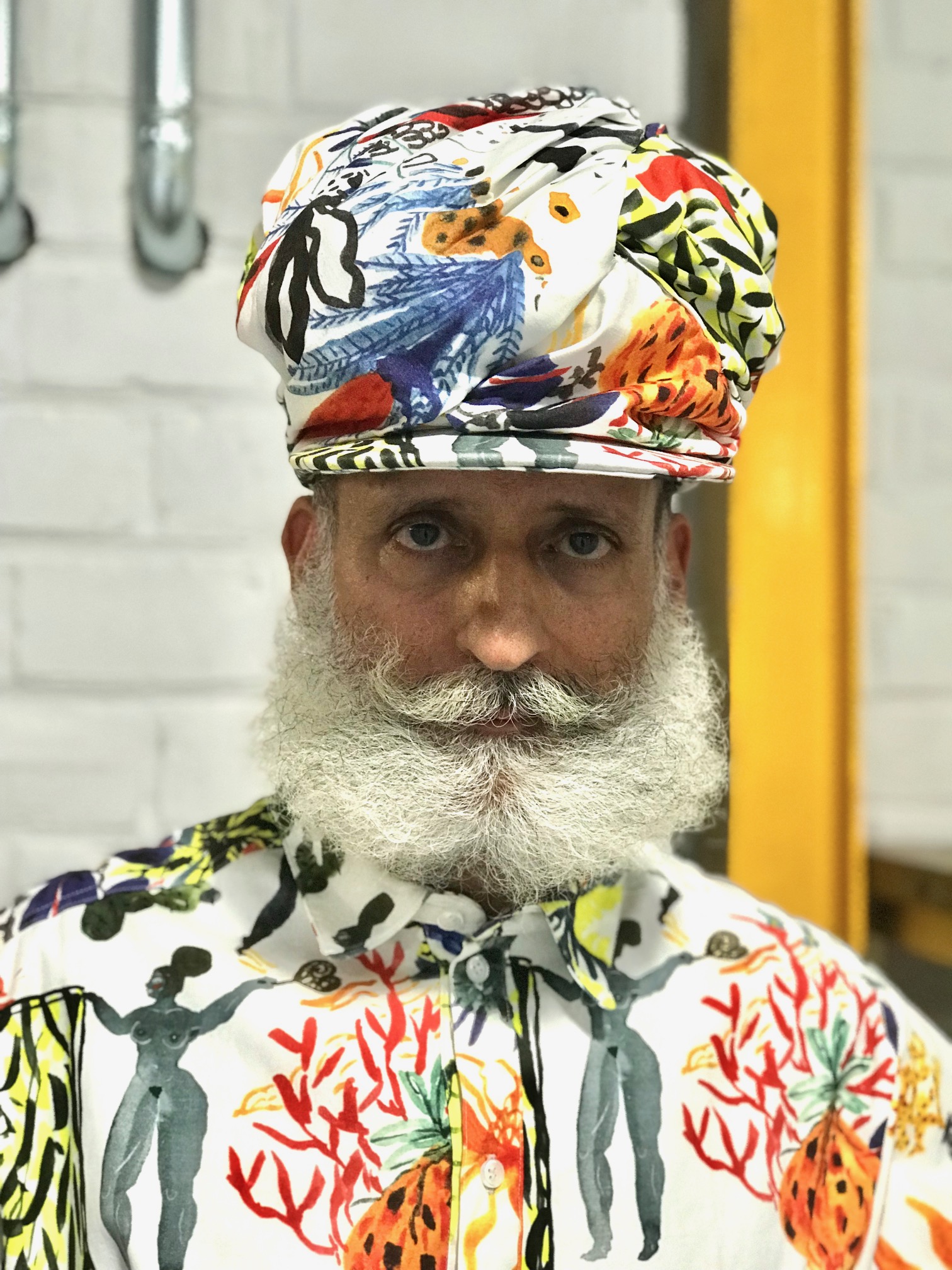 David Zambrano - the funder
On the first floor I will have together with my partner Mat Voorter (a Dutch dance artist and costume designer) an atelier for visual arts, as I am painting a lot these days as well, and Voorter will work as a costume designer besides being a dance performer already. Also in this atelier other artist might be welcomed at times to work there.
By the street is still another separate space, which will be transformed in a multi functional small gallery for visual arts and pop up actions.
All those spaces are also under construction at this moment. We really hope to finish with renovations before the opening week.
TICTAC art centre WILL BE AN ALTERNATIVE ART CENTER FOR MANY OF YOU, AND NOT ONLY FOR MY USE.
In this way at my age of almost 60 I can travel less and still keep on transmitting and sharing my approaches of dance like Flying Low, Passing Through and spontaneous improvisational performances, to the international dance community and the dancers living in Brussels, by welcoming them to come to my own big dance studio.
I will also invite other dance artists to come and share their approaches of dance. As well through their teaching as to improvise spontaneously at the events I want to create as well.
THANK YOU SO MUCH TO ALL OF YOU WHO HAVE HELPED MAKING MY WISH COME TRUE, AND I REALLY HOPE YOU CAN COME TO THE OPENING WEEK OF TICTAC ART CENTRE THIS 12-19 AUGUST 2018."
David Zambrano
Dance Artist